#BeFineCampaign2022 – World Environment Day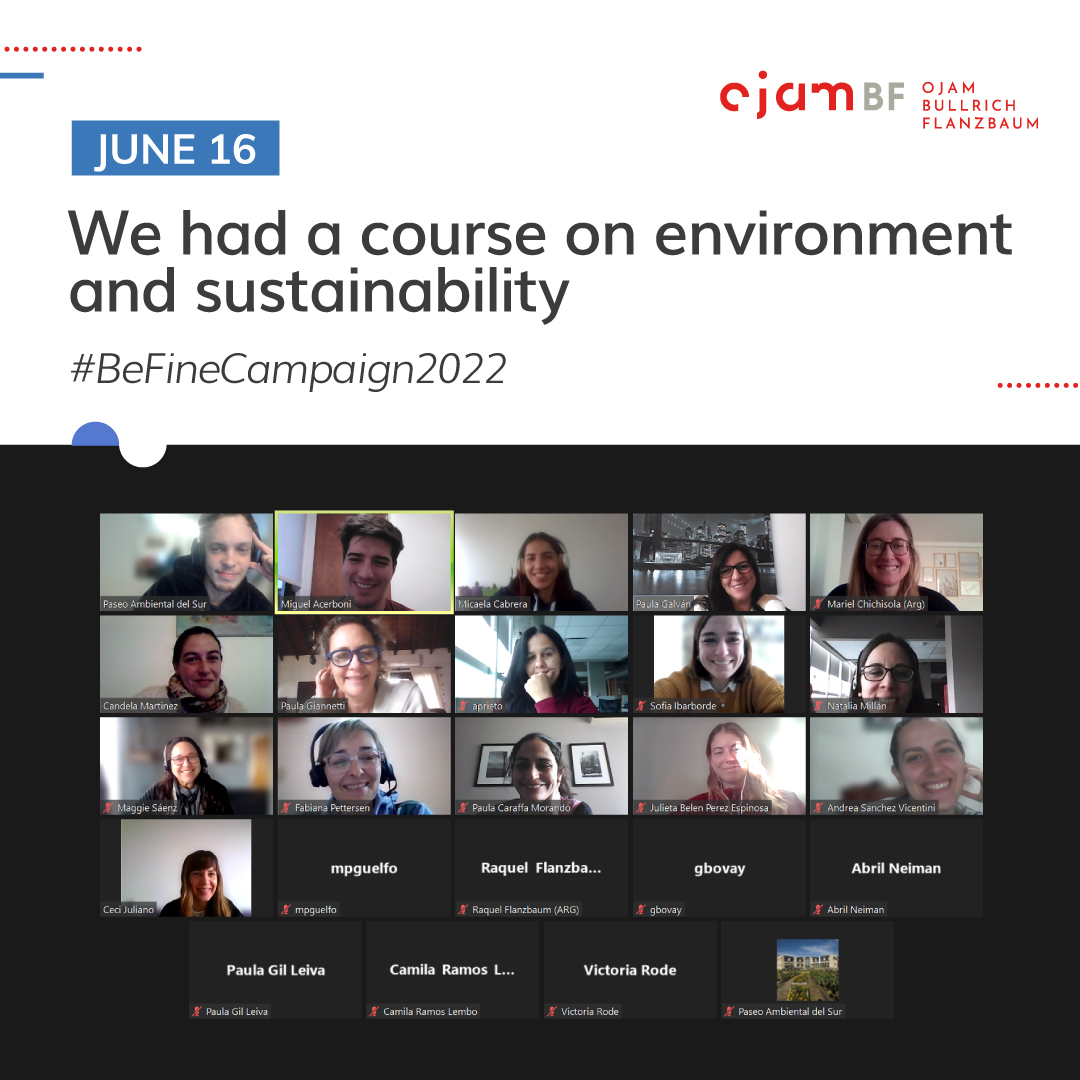 #BeFineCampaign2022 – Within the framework of World Environment Day, which was celebrated on June 5, at Ojam Bullrich Flanzbaum we had a course on Environment and Sustainability, conducted by specialists on the subject, from the Department for Environment of the City of Buenos Aires.
The #BeFineCampaign2022 is our annual campaign in which we support social-awareness dates.
We seek to be agents of change and positively impact the environment. We invite everyone to join us on this journey💪.
If you are interested in learning and raising awareness in your team, contact: paseoambientaldelsur@buenosaires.gob.ar
Protecting the environment is everyone's responsibility. Join us!
Share post: