Ojam Bullrich Flanzbaum recognised by Managing IP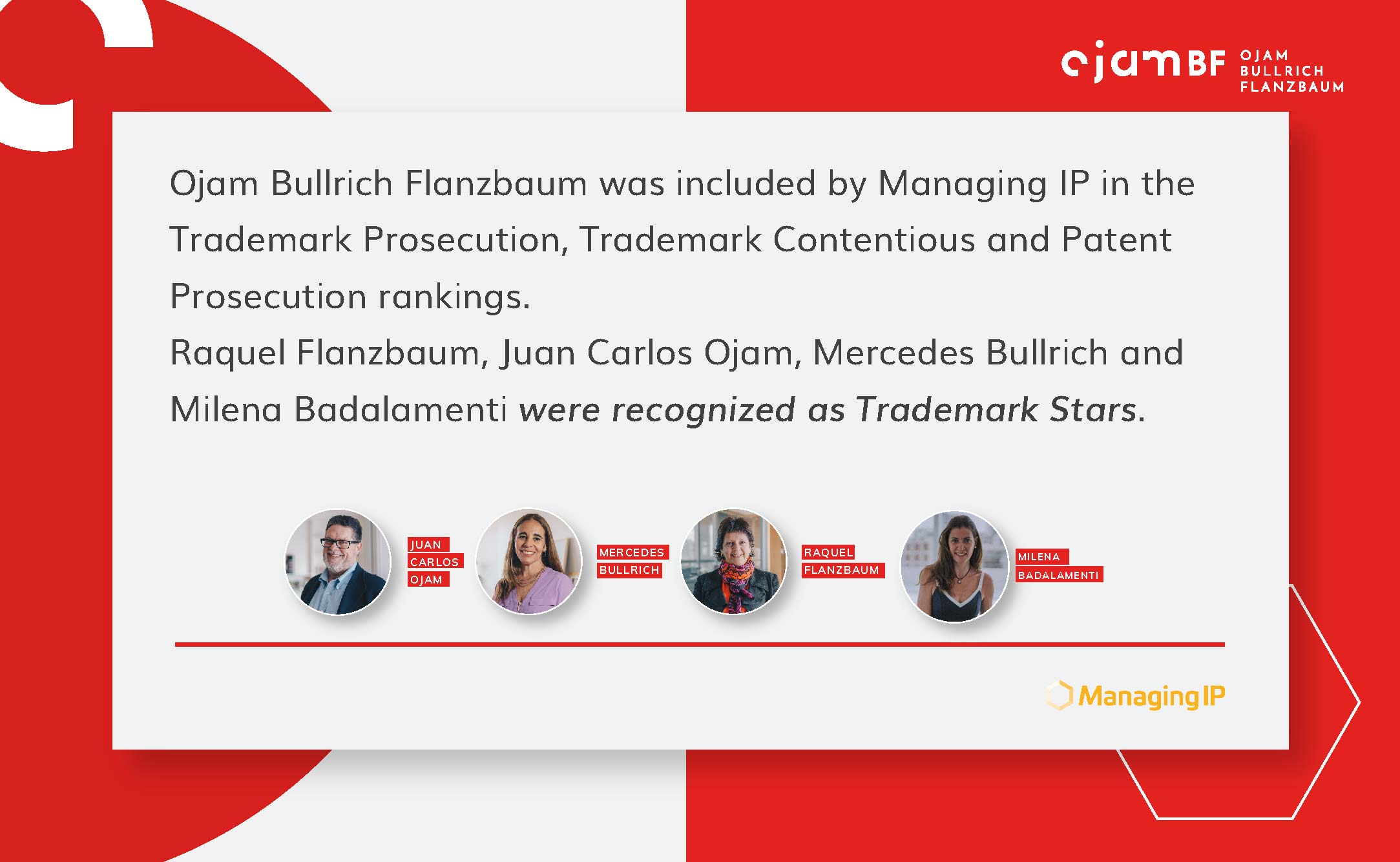 We are honored to announce that Ojam Bullrich Flanzbaum was included by Managing IP in the Trademark Prosecution, Trademark Contentious y Patent Prosecution rankings.
Congratulations to Juan Carlos Ojam, Mercedes Bullrich, Raquel Flanzbaum, and Milena Badalamenti for being recognized as Trademark Stars. We are so proud!
We are pleased to see that our passion for work is reflected in the ranking. We always seek to provide our clients with creative and innovative solutions to complex issues.
Share post: