Our Firm is now a Certified B Corporation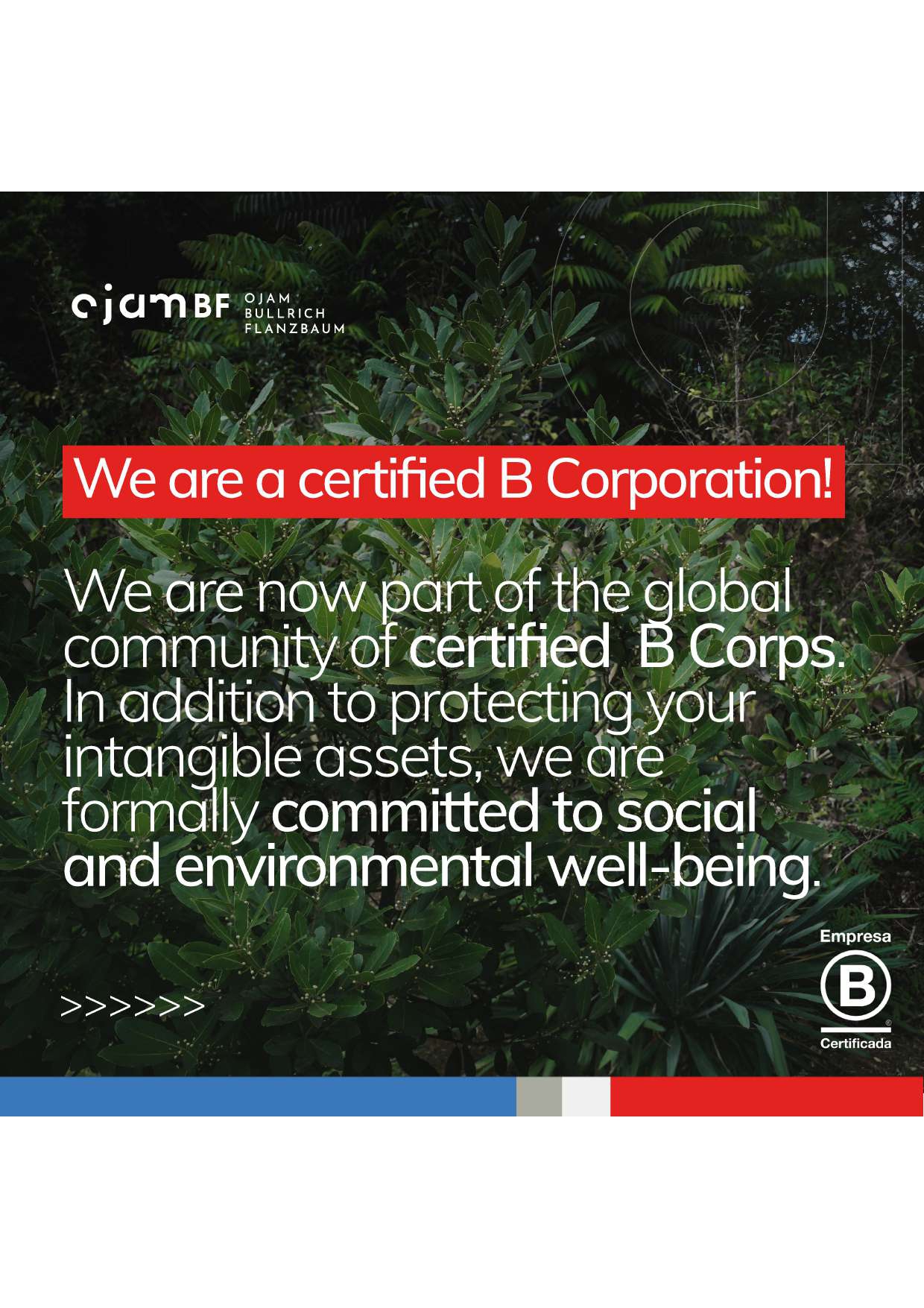 We are a B Corporation. We are proud to have been certified as a B Corporation by B Lab, the prestigious US-based nonprofit global organization, and we take this on with the responsibility required of us as true agents of change.
Juan Carlos Ojam, our company's managing partner mentions: "The goal of joining this global network of B Lab and Sistema B organizations was to emphasize how important it is to generate social, environmental, and organizational impact from our economic activity."
We know that the certification companies receive from B Lab is not an award, but the recognition of a specific commitment we have taken that must be confirmed every three years.
We are among the leading companies of the global movement for an inclusive, equitable, and regenerative economy. There are only 7 other law firms in Latin America that have obtained this same certification. Regionally, there are 957 certified organizations, and in Argentina, the number reaches 265 certified companies.
Since our launch as an independent company, we have had a distinctive trait imprinted in our DNA: the excellence of the services offered by our team, to which we are undoubtedly proud to belong, and the constant search to positively impact, both within our organization and in the society and the environment.
The certification as a B Corporation is the necessary consequence of our differential value. Because our culture aligns spontaneously with the standards required to obtain this recognition.
Therefore, to obtain the certification, in our case, it was only necessary to document the actions that we have always undertaken and the qualities that have defined us from the beginning. Even so, during this process of formalization and documentation, we embarked on an invaluable path of self-knowledge, learning, and continuous improvement.
The certification points us towards a new starting point that drives us to strengthen our deepest convictions, to pay attention to even the smallest details, and to multiply the work that has led us to be who we are today.
We are convinced that every action has an impact. That is why we work together to leave a mark, our contribution towards a better world.
Share post: