Top 250 Women in IP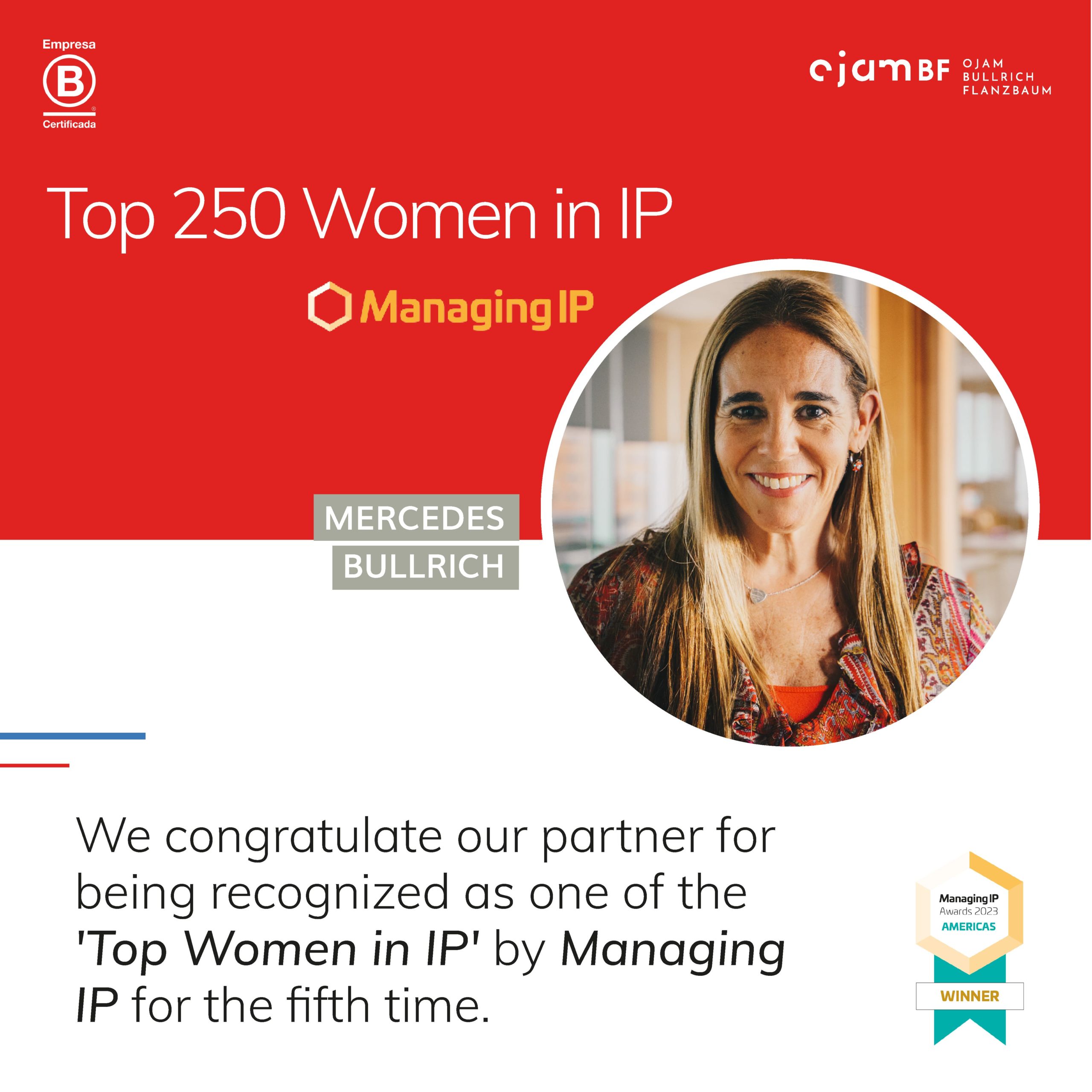 We are proud to announce that our partner, Mercedes Bullrich, has been recognized as one of the 'Top Women in IP' for the fifth time by Managing IP.
This year she is the only woman in Argentina receiving this achievement, a testament to her outstanding leadership and exceptional skills.
Congratulations to Mercedes and to every woman recognized, for their hard work and dedication. We would also like to thank Managing IP for their commitment to elevating women in this field.
Top 250 Women in IP list: http://spr.ly/6046OTq2i
Share post: